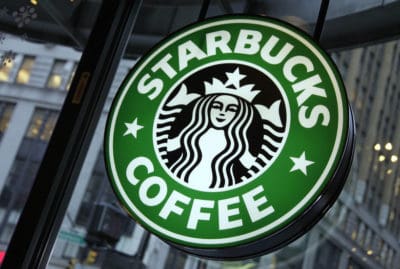 It has been reported that Starbucks, the giant coffee chain, has been installing needle disposal boxes in select locations so their customers can safely throw out their syringes. This is a response action after numerous employees have complained that they are exposed to needles and blood, and have numerous times, gotten pricked while taking out the garbage.
Last October, three baristas from a North Seattle branch had reported being pricked by hypodermic needles that are believed to have been used by drug users. Immediately after this incident, they had to take antiviral medication to prevent Hepatitis or HIV which nearly cost $2000 each and were paid for by either making a loan, or through credit. These baristas demanded their company to install locked needle disposal boxes in all branches where the drug use is known to be more common.
"My coworkers and I had all experienced needles left behind in the bathroom, store, and even in our drive-thru," said an anonymous employee to Business Insider.
"My primary fear when I worked there would be taking out the bathroom garbages.
'I was terrified that if I went to take the bag out, I would get poked by a needle I didn't know was there."
Because of these incidents, aside from the installation of needle disposal boxes, Starbucks is also considering removing trashcans from certain bathrooms, and replacing the garbage bags with a more heavy duty material to prevent needles poking out of the plastic.
According to a study made by the NYU Center for drug use and HIV Research, this problem isn't unique to Starbucks and happens all throughout the food industry. Starbucks was the only one though to find blood and condoms in their bathrooms.
"These societal issues affect us all and can sometimes place our partners (employees) in scary situations, which is why we have protocols and resources in place to ensure our partners are out of harm's way," Starbucks spokesperson Reggie Borges told Business Insider. "I can't emphasize enough that if our partners are ever in a position where they don't feel comfortable completing a task, they are empowered to remove themselves from the situation and alert their manager."
What are your thoughts? Please comment below and share this news!
True Activist / Report a typo